As a global industry, the world of shipping never stops. It spans continents, currencies and time zones. As such, it brings with it complexities outside those of day-to-day business operations.
You may be happy with the service you receive from your financial service provider. But could you receive a better service from a provider who really understands maritime-related financial services?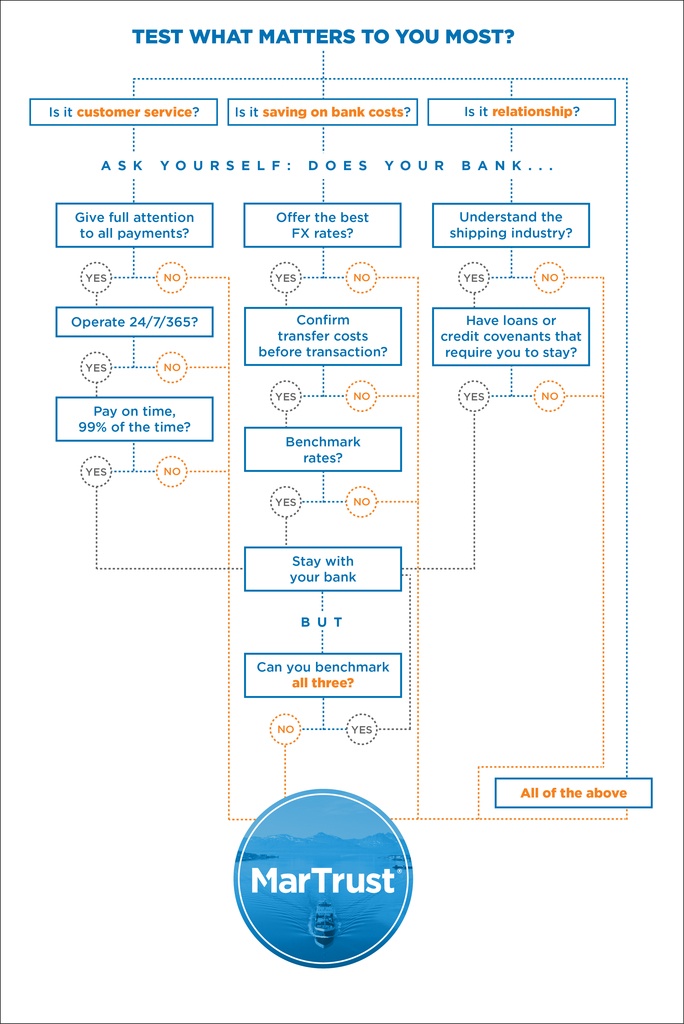 If you are looking for a payment provider that understands international crew payments and the specific demands of maritime financial services, download our service guide to see how we can work in partnership with you and help improve your payroll processing.

MarTrust services are offered in partnership with Paymaster (1836) Limited which is authorised by the Financial Conduct Authority under the Payment Services Regulations 2009 (FCA Reference Number 315407).