Today's employers face higher turnover rates than ever before. So, what happens when an organization's most experienced and knowledgeable industry specialists walk out the door? What do they take with them, and what does the employer stand to lose?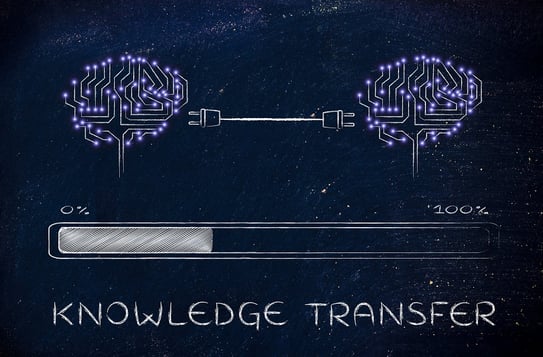 Loss of institutional knowledge is one of the most under-estimated turnover-related costs. When employees leave, they take with them a lot of valuable knowledge and expertise that can be difficult to replace. Whilst many companies worry about the level of turnover, the more important concern should be the expertise which the departing employees possess. Knowledge retention involves capturing knowledge and keeping it within the organization so that it can be used later.
We hear this more and more in our conversations with customers.
Laytime-Desk recognized that one of the key benefits of DA-Desk is that the customer contracts, agreements and institutional knowledge are built into the process. Therefore, when a Disbursement Account is being checked, any supplier contracts, customer specific rules and payment instructions are automatically selected during the process.
Similarly, Laytime-Desk has established a repository of contracts, agreements, knowledge, instructions and rules specific to each customer. But we've not only replicated this methodology of knowledge retention, we aim to further enhance this by specifically tracking, recording and storing important information. This can include items including typical points of contention with charterers, or historical deductions through commercial negotiations. Therefore, if and when an employee leaves, the information remains indexed and readily available.
The importance of knowledge retention and how Laytime-Desk could assist can be demonstrated by way of the following example: a Laytime-Desk customer had significant negotiations with Charterer, where the applied calculated demurrage was reduced from USD 110,000 to USD 95,000. The reasoning behind this reduction was not documented and the employee shortly departed the organization. As a result, this information left with them and the next fixture resulted in protracted communication with the charterers, which could have otherwise been easily avoided.
Another concern surrounds the lack of succession in Laytime. Given the specialization of the role, when a vacant position arises it can invoke a chain of inter-company movements that often requires repetitive and close supervision of new employees. The calculation itself is often not a concern, but knowing the company-specific way of dealing with commercially sensitive counterparties is. Basic succession planning can in fact provide a competitive advantage to companies.
By structuring the process and using a platform to record historical information, policy decisions and even anecdotal stories, it can really help business retain key parts of the knowledge gained, without taking the responsibility or the commercial characteristics away. In fact, even if the turnover is not of a concern, it remains sound business practice to follow these steps anyway.
By Nigel Harkness, GM Laytime-Desk