One of the most significant costs for shipping companies when doing business internationally occurs as a result of exchanging foreign currency. This can cost the customer between 1% to 4% of the amount remitted. A remittance advance of, say, USD 50,000, could cost you as much as USD 2,000.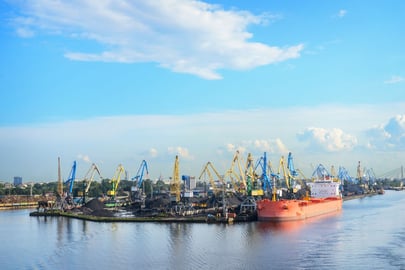 Most trading companies have their freight revenue in USD, however, some may use another currency altogether. There is a perception that by paying port expenses in USD this mitigates the exchange rate risk. The belief is that you are matching your USD revenues with a USD port expense. The facts however, show the opposite, and clearly demonstrate that there is still a clear cost involved and you still carry the exchange risk.

To control this, you would need to have both a currency provider with transparent exchange rates and a change to your internal processes. The stumbling block is often that very few providers have ready access to multiple tradable currencies. And when they do, how can you be sure that their rates are truly competitive?

Paying in the currency of the tariff where the port call takes place is extremely beneficial to all parties involved in the transaction. How can this be done efficiently?

When DA-Desk is involved, the exact amount in local currency, as approved by the Principal, is remitted. This eliminates the need for any further discussion or disputes on the rate of exchange. DA-Desk provides all relevant accounting reports to your organization, reducing or removing completely the requirement for process changes. We use the market to benchmark our banking provider's offering and we regularly revalidate it.

Even when DA-Desk is not involved (i.e. the Principal's accountants are remitting the funds), we can help to confirm that the rate of exchange used in the disbursement account is fair and equitable to all parties which helps provide a more transparent process.

The simplest and most effective way to ensure transparency is by using the inward remittance advice of the supplier's bank. This shows the exact amount received, the conversion rates and any applicable inward or intermediate bank charges. Therefore it's completely transparent and no party has gained or lost from the exchange rate.

It is only when the exchange rates quoted are unsubstantiated that an alternative solution is required. By using a well reputed and independent rate provider such as OANDA, where the rates are widely accepted as the market reference, a fair compromise can be found.

We have consistently demonstrated to our customers that by carefully checking the exchange rate and the payment method, substantial savings can be made.