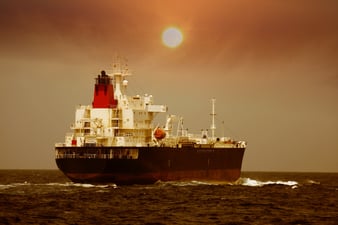 The maritime industry is no stranger to the concept of outsourcing, Ship management is a prime example, where ship owners have outsourced the management of their vessels to specialized third party ship management companies.
The most common factor in the decision to outsource is of course to increase profit margins, by lowering the expenditure on labour and operational costs. Improving quality, gaining access to knowledge and previously unachievable bulk discounts, are also driving factors.

Importantly, the selected provider should be able to do all of the above and also add value to the process. However, where multiple service providers are available and there is a price disparity (or even similarity) what differentiates the good from the bad? If it's vital that the highest possible standards are maintained continuously, then you really need to investigate and understand the overall standards that the service providers have.
Shipping companies in general take significant steps to ensure that their ships are in a suitable condition to complete a voyage safely, so they carry out stringent ship vetting to evaluate the potential risks. This includes not just the vessel's condition, but the competence of the owners and the experience of the managers and crew. Likewise, any company looking to outsource needs to consider what are the primary standards expected or required, and the degree of importance of each one for the business.
Even for administrative tasks, a previously low-attention and seemingly low-risk segment, you need to establish certain credentials with the service level provided. For the finance department, for example, auditing standards are extremely important. Most companies need their payments to conform to the Statement of Standards for Attestation Engagements 16 (SSAE 16). SSAE 16 is the de facto standard for reporting on internal controls at a service or organization. This includes policies, processes and controls when hosting or processing information and data belonging to customers and is applicable when auditing the financial statements of a company using outsourcing services. Consequently, listed companies executing the functions that impact financial statements are required by US law to have this standard, with potentially severe penalties should they be found to be negligent.
If a provider declares they have this standard, you need to see the audited report. The type of report is important as well, with the ISAE Type II report offering more assurance because, in addition to stating that the description is reasonably accurate, the controls described are suitably designed to achieve specified control objectives, and the controls have been implemented.
Many companies who offer payment services will state they offer market-beating rate of exchange for transactions – but compared to what? Make sure there is a proper benchmarking made and that rates are guaranteed at a certain level to the market standard. What controls or procedures are in place if the payment is urgent, or needs to be recalled? These can all be additional costs.
In this era of fraud, you need to establish what pre-emptive compliance checks are made to mitigate the risk of fraud. Compliance in general can be costly so establish the extent of checks that are made on your behalf to ensure not just the standard sanctions lists are checked but also names, cargoes and ownership of the companies you are trading with.
System security is another crucial facet for every enterprise. Verify that the provider has both physical and logical security infrastructure in place and check that international security standards, exists (e.g. ISO). Find out exactly how your systems and data will be protected, and verify that the approach meets or exceeds your internal standards. When critical applications are running elsewhere, systems should be replicated in at least one other location and preferably not in the same region. For physical office locations, check if they have the ability to deliver services in more than one location and if their Business Continuity Plan is up-to-date and available.
Thereafter, it's all about relationships. Who is managing your account and what qualifies them to do so? Ideally, they must have a thorough understanding of your sector of the business and of the company (and industry) as a whole. The best companies have high-level sponsors for each of their key accounts, with even members of the board sponsoring a number of key accounts. Will you get regular visits, do they offer onsite training for staff, etc.? You also really need to know the depth of resources so that if one person leaves, there is coverage to ensure continuation of the relationship.
There's a lot to consider. Preferably, you want more than just a distant supplier; they need to become a strategic partner who engages with your business with long term commitment and sustainability.
By Mark Franklin, Operations Director, DA-Desk