Or maybe not. Port costs and tariffs are not as straightforward as you may think. As your marine accountant or disbursement controller may tell you, calculating it can become a complicated exercise. Historically, it is also an area lacking in transparency, which may explain why research has been limited when one is trying to understand the underlying port pricing strategies.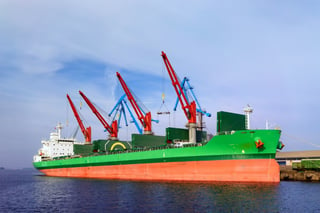 The basic assumption – that the charges being compared are for the same services and that ports being compared are competing for the same traffic – is rarely accurate. The effect for anyone trying to understand port costs is clear: a single pricing scheme does not exist. As a significant part of the voyage costs, port costs need to be with better accuracy in order for the chartering department to more precisely calculate the potential profit.
One must also consider the fact that the ports may not always be looking just at profits but also the throughput, employment and other value add. Private terminals generally need to be profitable, are often cargo-monopolistic and therefore can set higher tariffs.
Direct contracts also play a part in the areas where services such as pilotage, towage and line handling are operated independently of the port authority. Towage is one of the largest port costs and suppliers are using different rate structures and have different surcharges. You cannot simply look at the discount percentage applied on the standard tariffs.
Furthermore, some suppliers have a different basis of calculation, i.e. GRT/DWT/LOA, a combination of all three, or a per tug or per maneuver. Another important factor is the type of tugboat used. In some ports, the tariffs are different depending on the horsepower (HP) of the tugs used. In other words, you might spend more money by using two 5200HP tugs compared to three 3200 HP tugs. This is where benchmarking using historical port data becomes paramount.
Even the agency fees to apply – something not often part of any tariff – can be complicated. It is an accepted industry practice that there is a difference in fees charged by an Owner's Agent and those charged by a Charterer's Agent (although this is typically taken into account in the freight rates). Some fees can also be acceptably higher because the agent provides outstanding operational support. So how do you find what an Agent's administrative ability or operational capabilities are?
There is an inherent risk of comparing agency fees against an incorrect comparison, or comparing a call by a frequent port user with a spot call. In many places, fees can be calculated on NRT and cargo volume, so a like-for-like comparison is not always relevant. Significant communication and transportation expenses may be applied by one Agent whereas others will quote an all-in or lump sum price. A lower agency fee may be a reflection of a group or volume nomination agreement and some agents may negotiate a higher fee in return for lower advances or longer credit terms.
So the next time you request an estimated port cost, speak to the local Agent or a specialized port cost management service provider.
By Mark Franklin, Operations Director, DA-Desk