Did you know that the average cost to deliver Cash to Master (CTM) can vary from 1% to 5% of the delivered amount depending on the port, country, delivery method, currency and Agent?
This can mean that your CTM delivery of USD 20,000 can cost you as much as USD 1,000.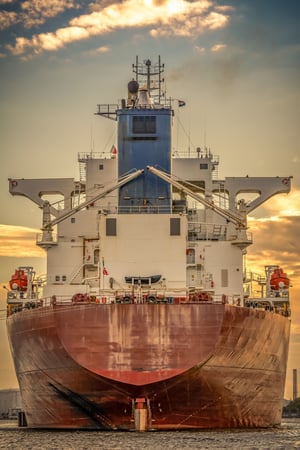 If you're running a fleet of 10 ships and you are delivering cash to the vessel every three months – well, that's…a lot of money!
Masters and vessel managers often struggle to make an informed business decision on the most competitive locations to deliver CTM, due to both the spot market nature of the trade and, more significantly, a lack of transparency.
This can be further convoluted as the money, more often than not in USD, is typically sent to the Agent's local currency bank account, who then has to go and re-buy the dollars, which sounds counter intuitive - but it's how things are done in many instances!
If you are able to forecast the ports to be called, you can determine the most economic place to deliver the cash. By limiting the amounts delivered in the more expensive places and waiting until the vessel calls at one of the cheaper ports for delivery, you could achieve a significant saving.
There is also a simple way to save money immediately. As mentioned, in most places it is beneficial to send CTM in USD. Therefore, -- by requesting the Agent's USD account details, you can avoid the double exchange of money and additional FX loss.
By Mark Franklin, Operations Director, DA-Desk