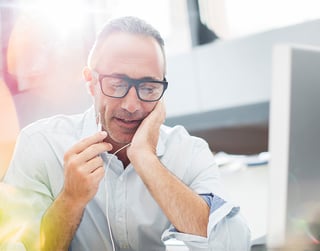 Improving the fixture process is not just about adopting the "as per last done" practice digitally, but also about being able to collaborate with your counterparty to manage the fixture process with ease without compromising on compliance controls.
In order to have the best solution that not only meets your business requirements but also safeguards your internal controls and the interests of your stakeholders, it may benefit you to ask the following questions before "going digital":
Will the platform enhance my company's Compliance profile?
Has the platform been designed and stress-tested against best-practice standards in order for me to be sufficiently protected against cyber threats?
Will my data remain confidential even if I stop using the platform?
If my competitors are also using the platform, can I be sure that they do not have an unfair advantage over me?
Is pricing transparent to all parties?
Do I have round-the-clock access to people who understand what I need to do?
Can I influence the future development of the platform, if I require additional features?
Are my current terms consistent, complete and identified, ready to go electronic?
Does the platform provider have the experience to support my team in structuring my current terms?
Is the platform completely independent from the industry's various competing interests?
The last question is quite important in managing fixtures and recaps. In order for any platform to best represent the interests of all stakeholders in the chartering process – i.e., the Charterers, Brokers and Owners – the platform should be completely and independently operated by a company with no conflicts of interest, whether perceived, actual or potential.

MarDocs was established for that reason. As a business utility, MarDocs aims to service the industry independently and with no stake in the business conducted on the platform. Its aim is to raise the standards of online fixture management by providing a transparent, compliance-focused, value-for-money proposition for all parties involved in the process. It has no upfront costs and no lock-in or switching costs and is developed based on a reliable, sound technology and a user-centric design. It's a collaborative platform that enables all parties to go about their business securely and with the full knowledge that their data stays protected.