Charterers and Brokers will both be aware that adopting the "As per last done" practice is increasingly commonplace in the chartering world. We have all used it because preparing a full charter party can be extremely time-consuming, particularly when the time on subs is so short…
In recent years, increased legislation, regulatory controls and tight margins have forced people to increasingly rely on charter party documentation… and it is often the case that no such documentation has even been prepared!
The realization of having no charter party in place can result in a frantic search for the original as well as the inclusion of any relevant rider clauses or per voyage changes, in an attempt to work out what the charter party should have stated.
We have a solution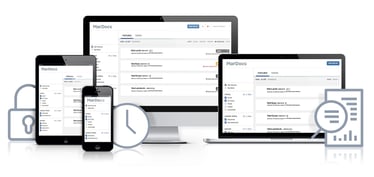 MarDocs takes you through a simple form to enter the fixture details. Following on from this, you can add your standard set of agreed terms for the relevant deal. This will result in a high quality recap and a fully marked up charter party.
Want to make amendments? Easy! With the in-built clause editor, you can type, or cut and paste, exactly what you want the clause to say. The mark-up will be done automatically.
Collaborative? Yes! Made by Charterers and Brokers for Charterers and Brokers!
Online, easy to use? Yes!
Say goodbye to "As per last done".
Say hello to MarDocs™